HOW TO
A complete guide on how to use our Chauffeured Solutions platform
Accounting & Payments
Our invoicing system allows you or your company to pay for multiple trips at one time or have a running tab for your rides.
To manage your invoices you can go to Main menu (3 bar on top left) an click on "Invoices".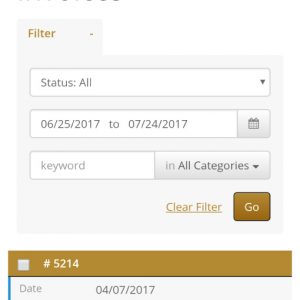 You can filter Invoices by:
Status: Paid or Unpaid
Date Range
Keyword
You can select each invoice and see all details. You can download PDF or show a print version on screen.