Chauffeured Solutions offers a wide range of chauffeur driven transport services for individual travellers, corporate or executive clients, VIPs, celebrities and groups. We pride ourselves on offering a premium service that allows you to travel in comfort and style, and arrive on-time, every time.
Why Choose Chauffeured Solutions?
We offer premium travel experiences. Every journey with us will include:
On-time pickup
A knowledgeable, experienced, professional driver
A high-end luxury vehicle, for ultimate comfort
Safe and secure travel conditions
Absolute privacy and confidentiality
Access to charging outlets for electronic devices
Wi-Fi access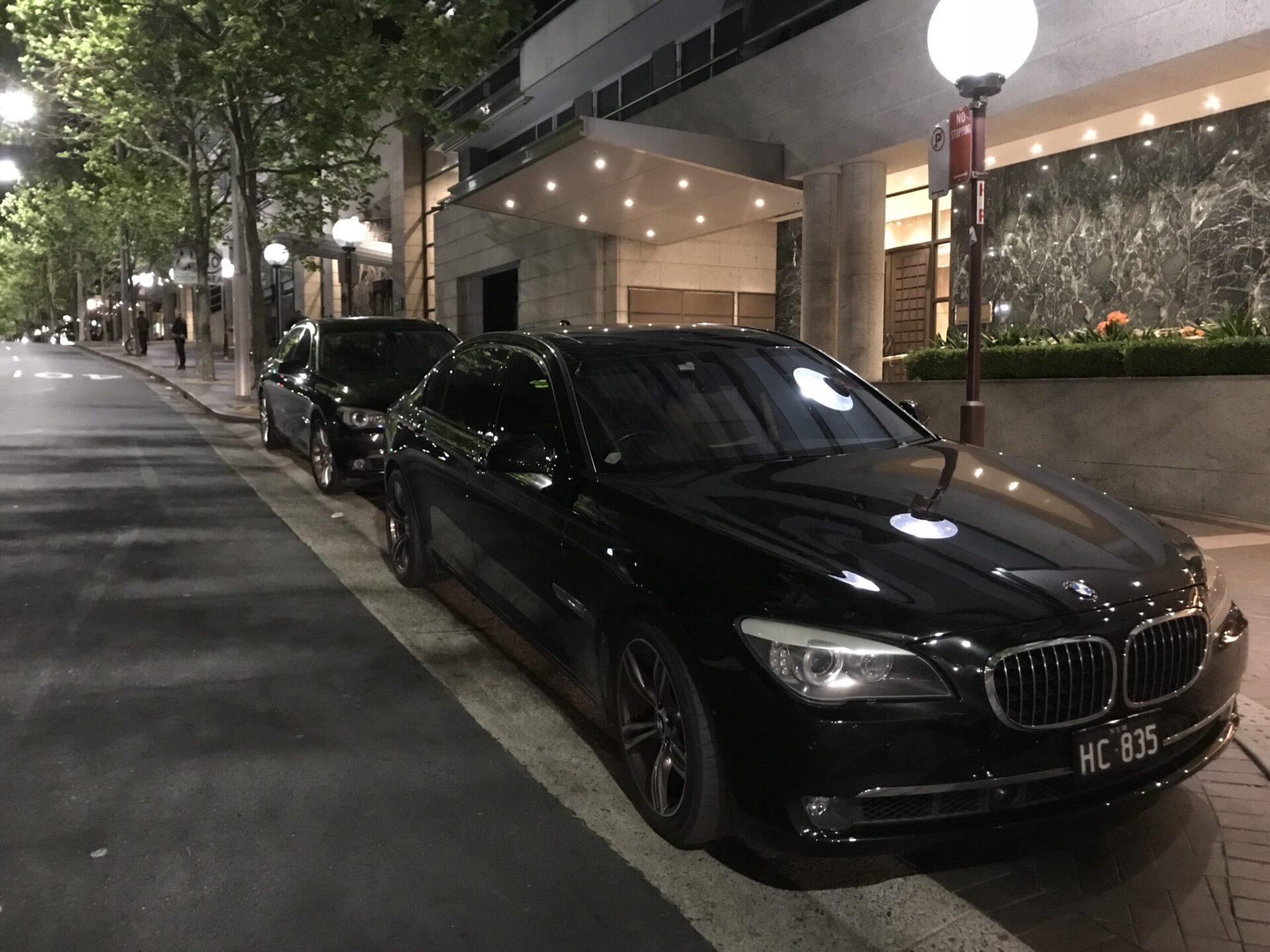 We offer airport transfers from $70 AUD. This is the perfect option for corporate or executive travellers. These transfers include one trip from Sydney's CBD to Sydney Airport. You will be driven in a luxury chauffeured sedan that fits up to four passengers. Upgrades are also available for this service.
Travel in one of our luxury chauffeured sedans from Sydney Airport to your hotel in Sydney CBD from $70 AUD. This is an excellent option for corporate or executive travellers, with upgrades available from just $11 AUD.
Here at Chauffeured Solutions, we are corporate hire car specialists. This means that all our drivers operate in a punctual, efficient, professional manner and all our vehicles are spotless. Work comfortably from the backseat with charging outlets and Wi-Fi accessible for all your needs.
Our drivers are experts at providing interesting information about the city of Sydney and the surrounding areas. We provide luxury sightseeing options to discover destinations in and around Sydney, including the Hunter Valley and the Blue Mountains.
Our luxury wedding limousines are the perfect option to create a decadent, romantic experience on your wedding day. One of our experienced chauffeur's will pick you up at your hotel or residence in a timely manner. Cars can also be chosen or decorated to match the theme of your wedding.
Our expert chauffeurs are experienced in providing incredible service to all kinds of VIP clients, including celebrities, sports stars, politicians and performers. We place your comfort, safety, security, privacy and anonymity above all else.
Our security chauffeurs are experienced and constantly vigilant towards possible threats. We have previously provided security drivers for government ministers, overseas dignitaries, celebrities and VIPS who require a high level of protection.